Jessica Biel dying to turn ugly and fat to prove acting prowess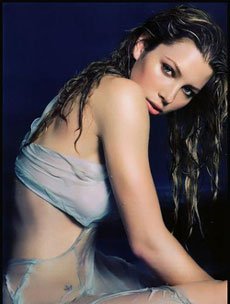 Jessica Biel has looks that make men drool, but the actress has now revealed that she is ready to lose her sultry image and wants to turn ugly and fat.
The Blade: Trinity actress recently divulged that she is desperate to turn unattractive and gain weight for a gritty film role, in order to prove her acting ability.
Biel said that she wants to prove herself on the big screen and believes that she can get meatier roles if she transforms physically like Oscar winner Charlize Theron did for the 2003 film Monster.
"I always want to try something completely different from what I just did. I would definitely love to take on something that is physically totally different from what I look like and what I'm used to doing, do something like a Monster. It's a dream," Contactmusic quoted her, as saying.
"I have to push myself and try something I've never tried before, put myself out there, be vulnerable and really take a huge risk," she added.